Restoration of existing Hand Rails-Home or Business
Are your current rails in need of repair or recoating? Tired of painting year after year, or want to change the color? Let us help. We can remove your existing Metal (Steel, Iron, Aluminum) rails, modify or repair if required, sandblast, Powder Coat, and reinstall them. Request your quote today. Request online or give us a call.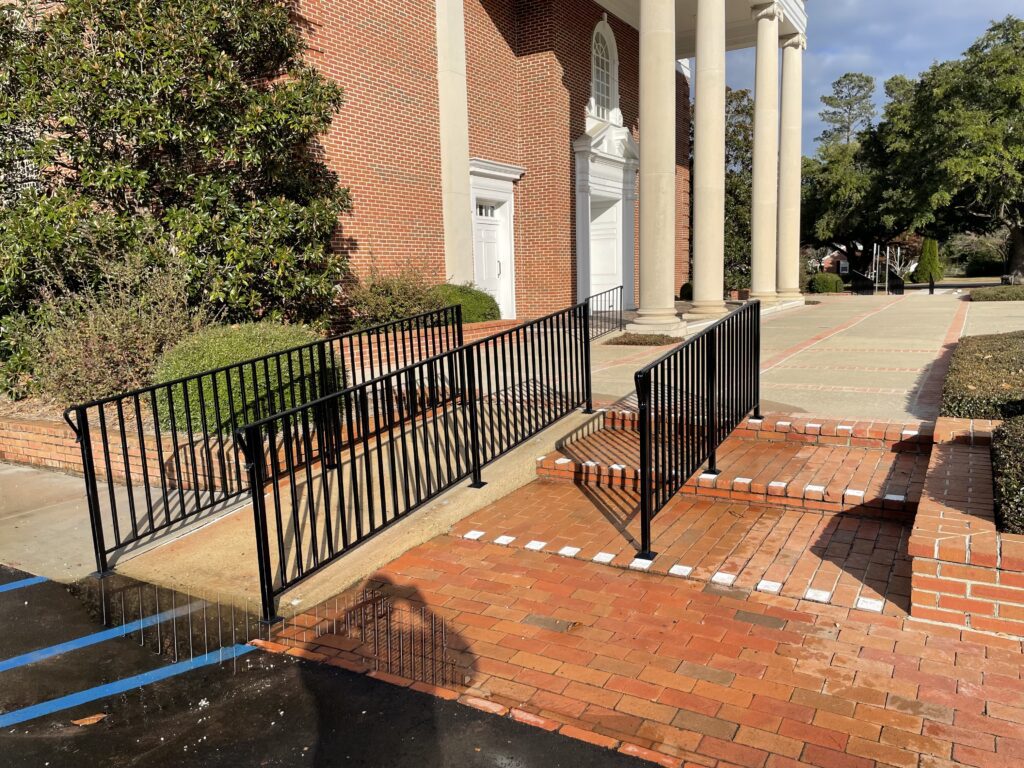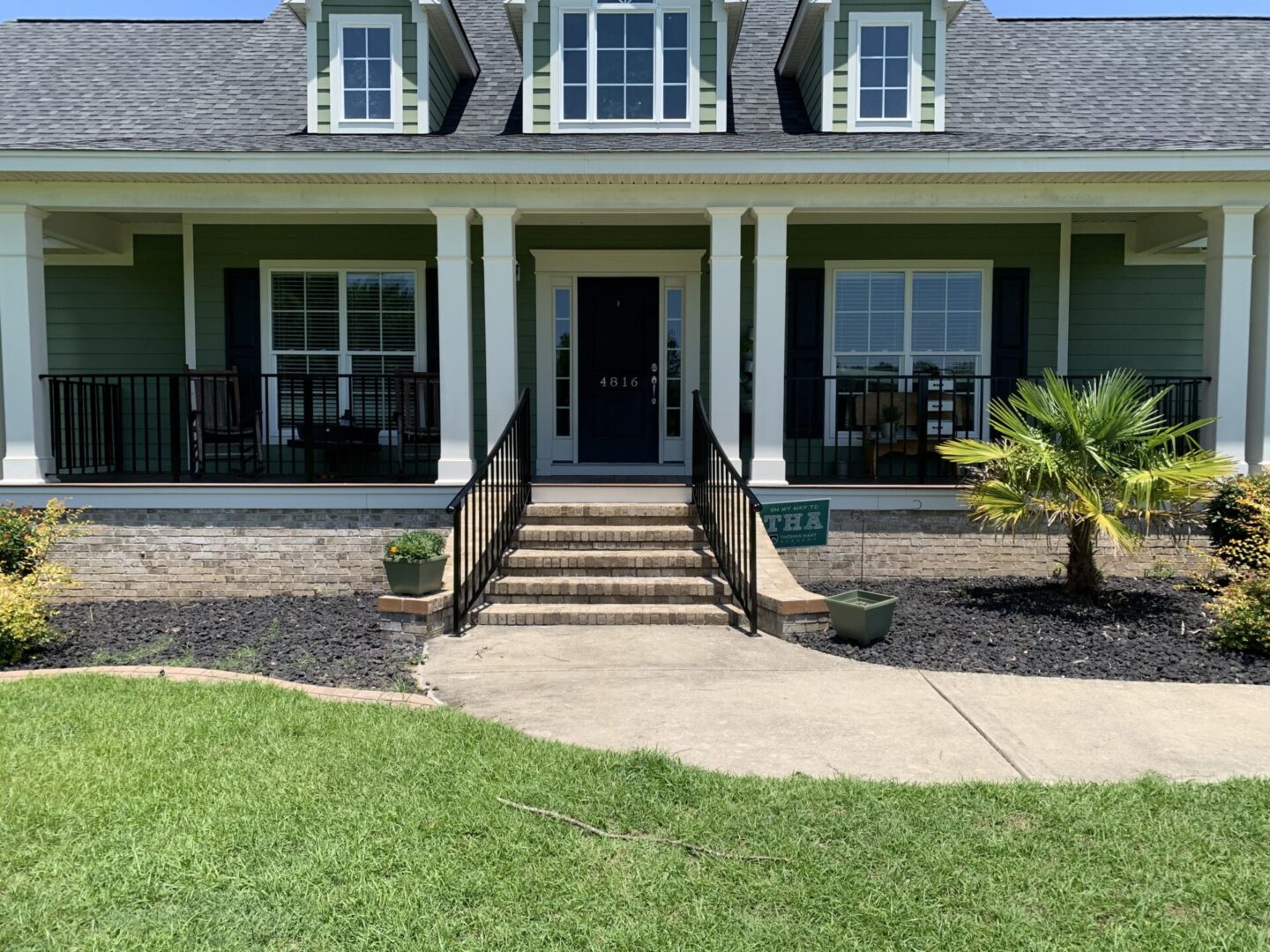 After Removal, Refinishing and Reinstalling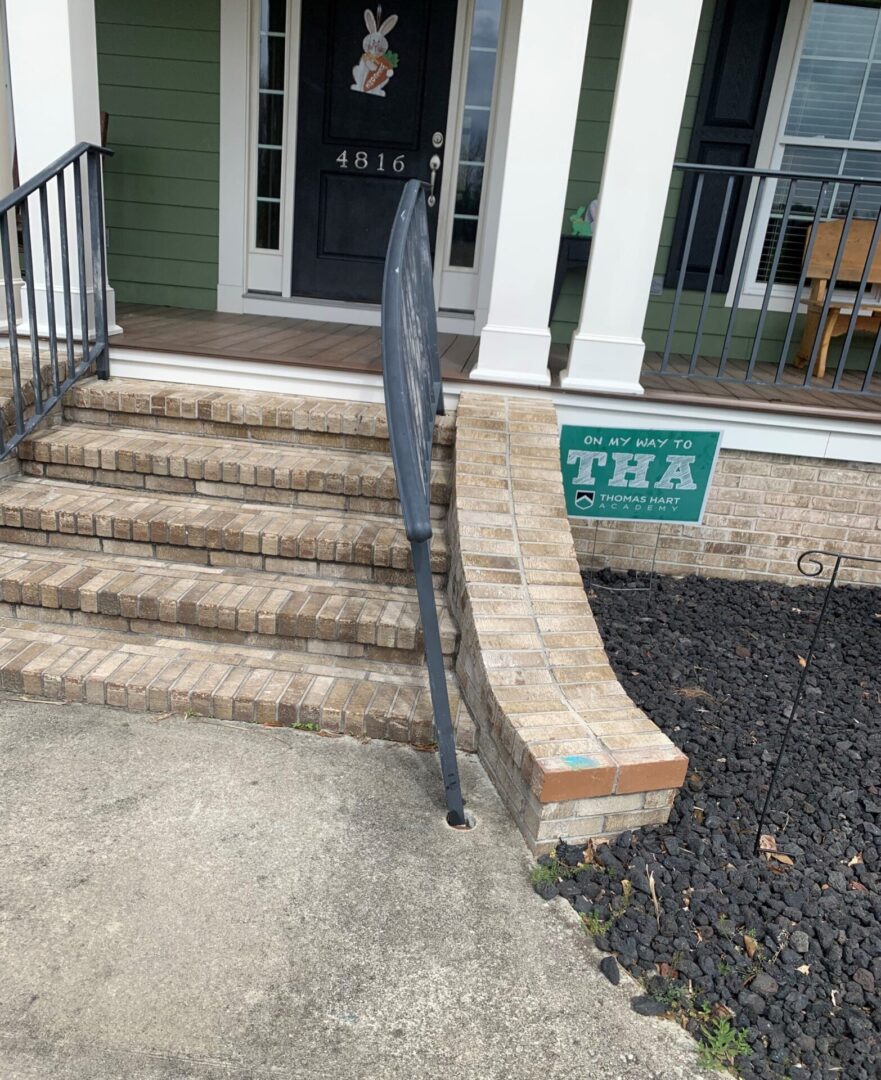 POWDER COATING- ONE ITEM OR LARGE COMMERICAL QUANTITIES

Need items picked up or delivered- We can help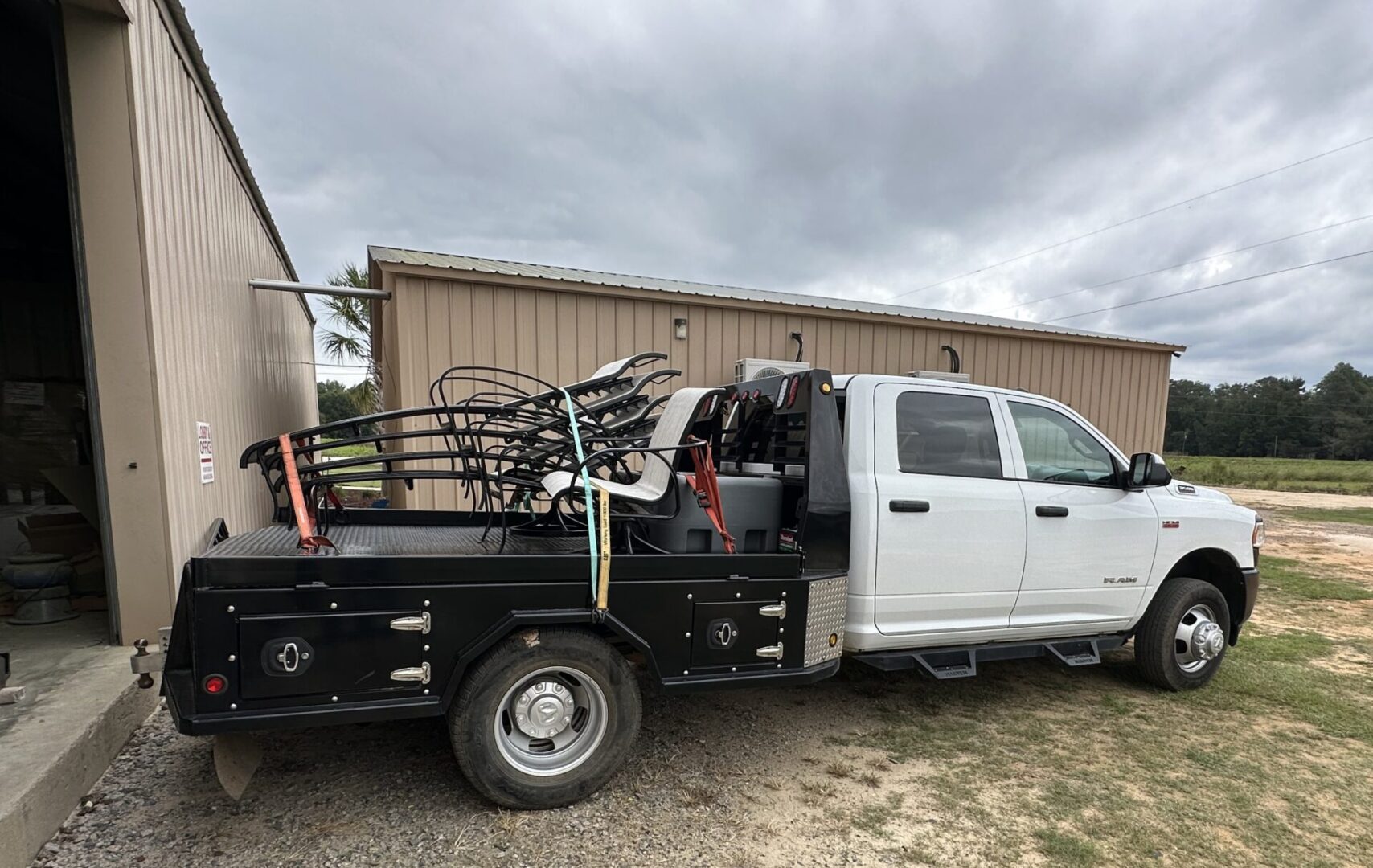 Looking for a Reliable company for your Industrial Powder Coating, with quick turn around. We can help.
Powder coating is a type of coating that is applied as a free-flowing, dry powder. The main difference between a conventional liquid paint and a powder coating is that the powder coating does not require a solvent to keep the binder and filler parts in a liquid suspension form. The coating is typically applied electrostatically and is then cured under heat to allow it to flow and form a "skin". The powder may be a thermoplastic or a thermoset polymer. It is usually used to create a hard finish that is tougher than conventional paint.
Powder coating is mainly used for coating of metals. Newer technologies allow other materials, such as MDF (medium-density fibreboard), to be powder coated using different methods.
The most common way of applying the powder coating to metal objects is to spray the powder using an electrostatic gun, or corona gun. The gun imparts a negative electric charge to the powder, which is then sprayed towards the grounded object by mechanical or compressed air spraying and then accelerated toward the workpiece by the powerful electrostatic charge. The object is then heated, and the powder melts into a uniform film, and is then cooled to form a hard coating.
Tired of painting your patio furniture every year? We can restore it and make it look new again.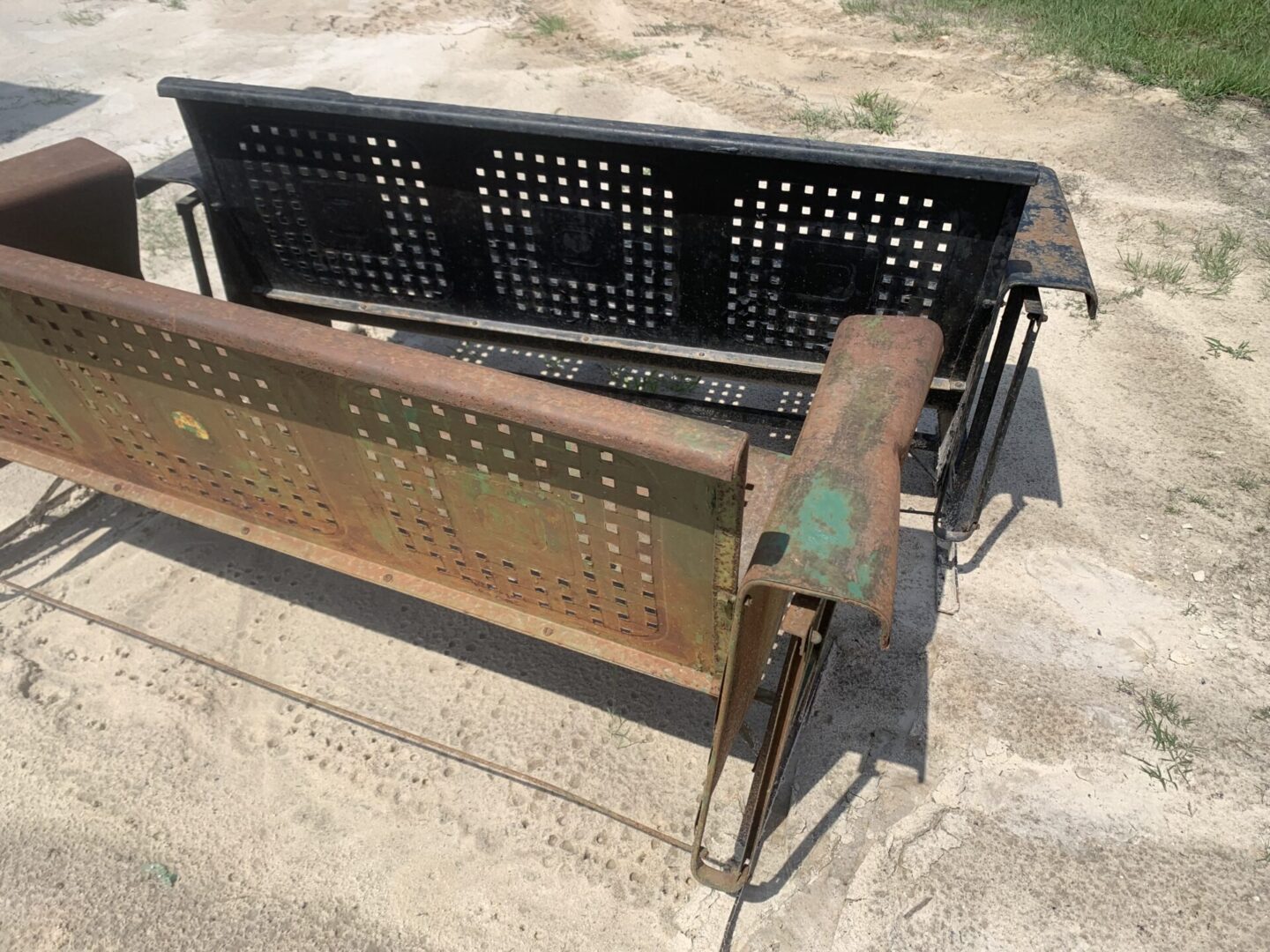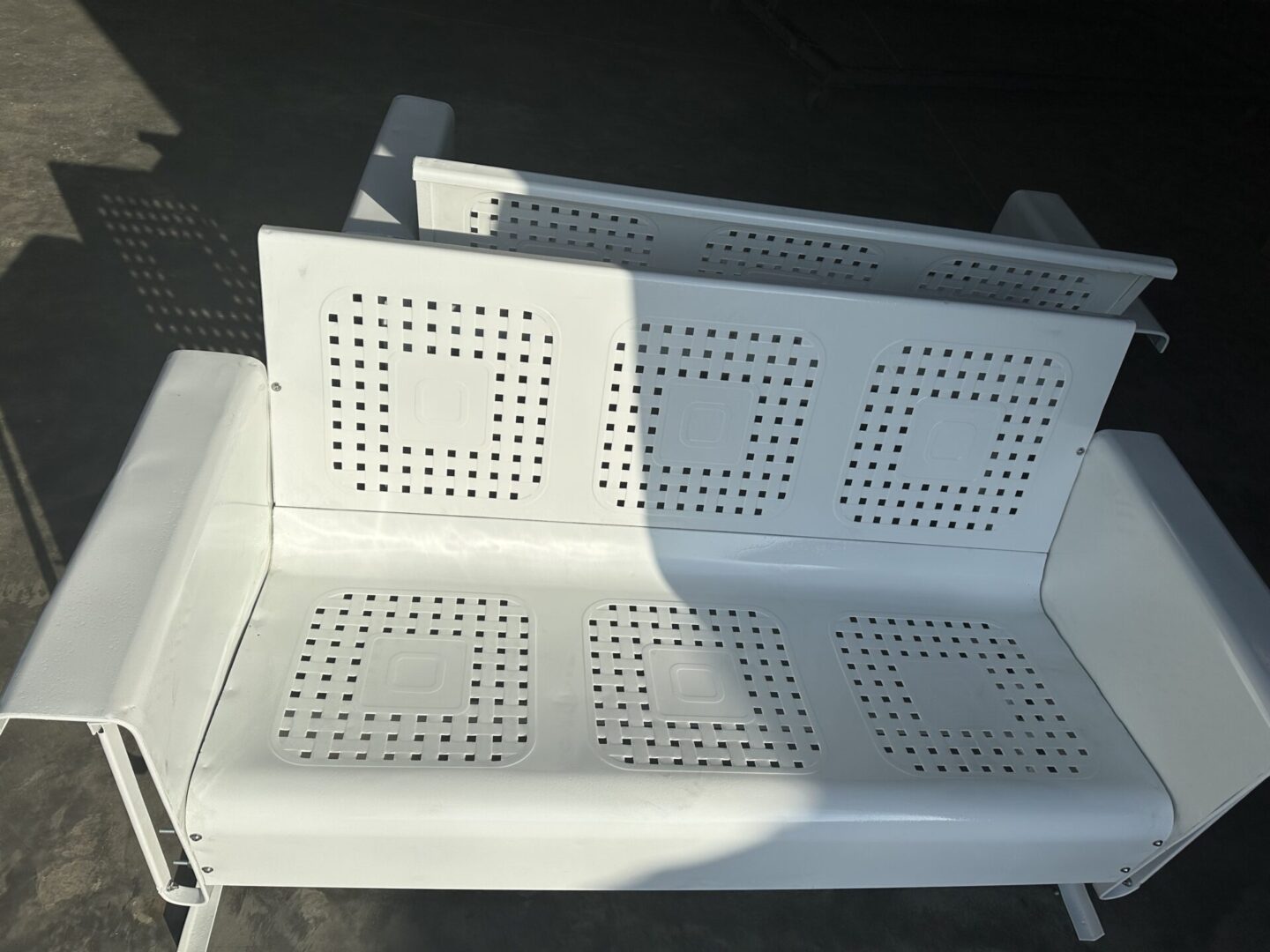 After Sandblasting/Powder coating/New hardware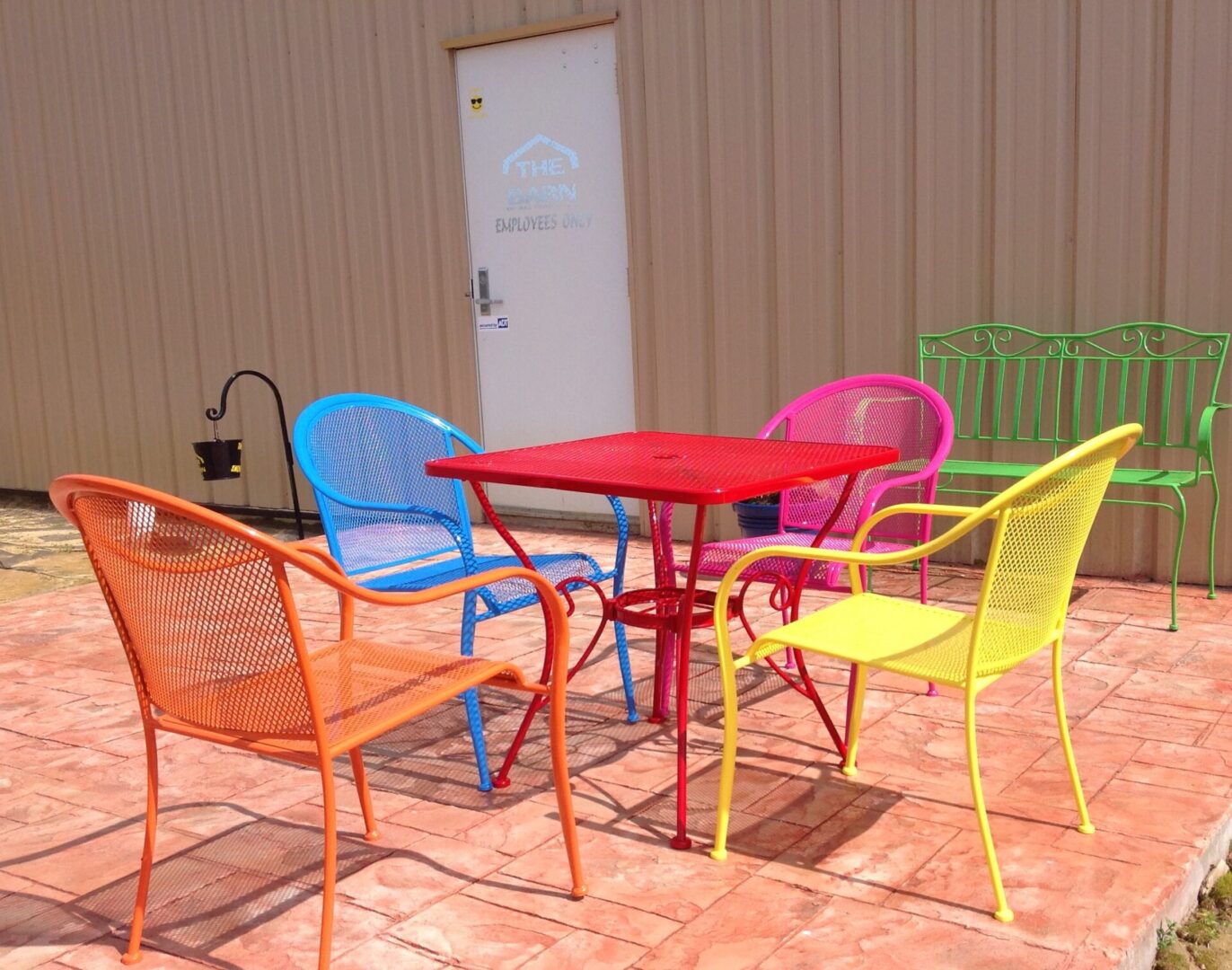 Choose your color/Let us handle the rest, we can even pick up and deliver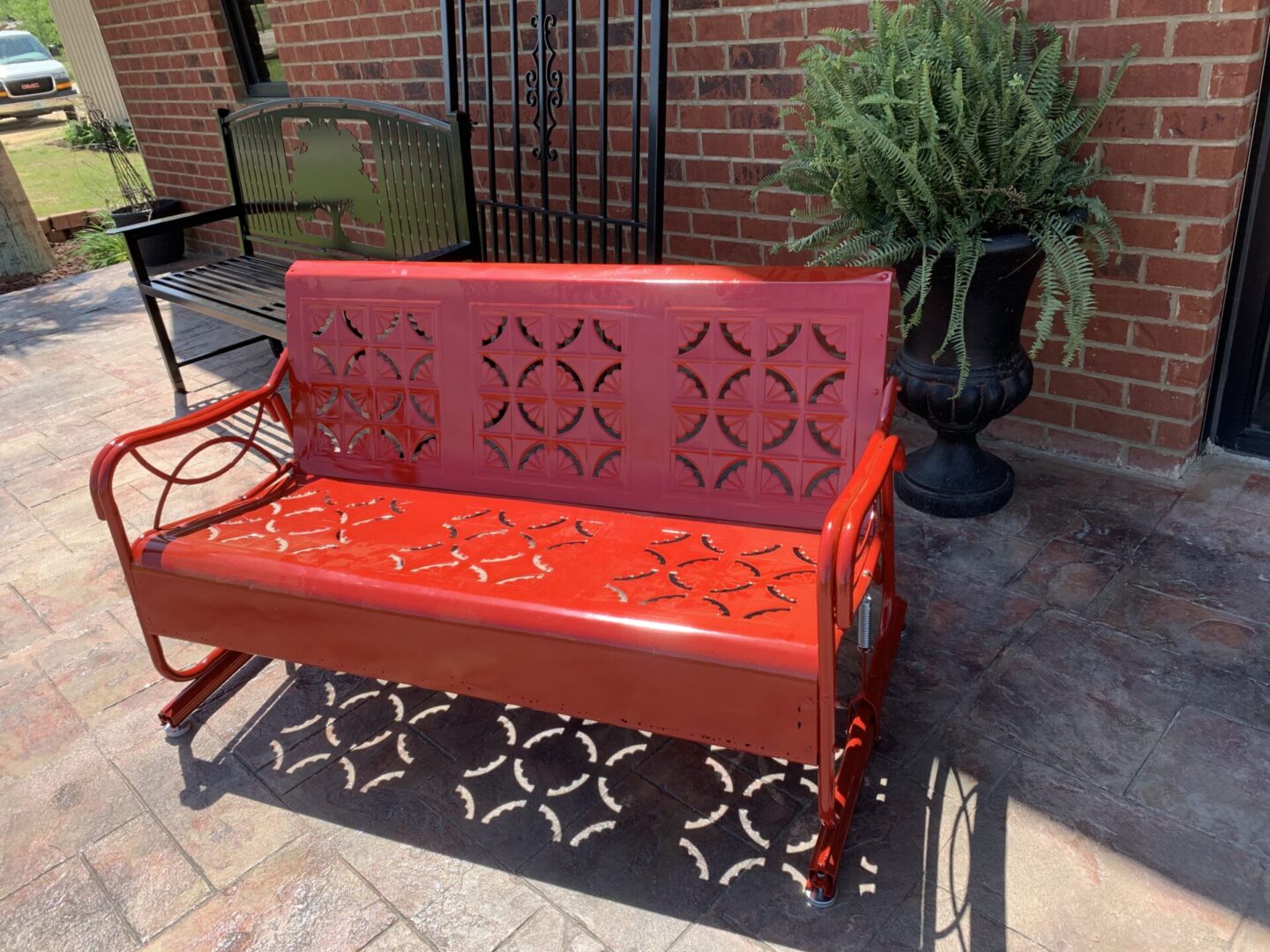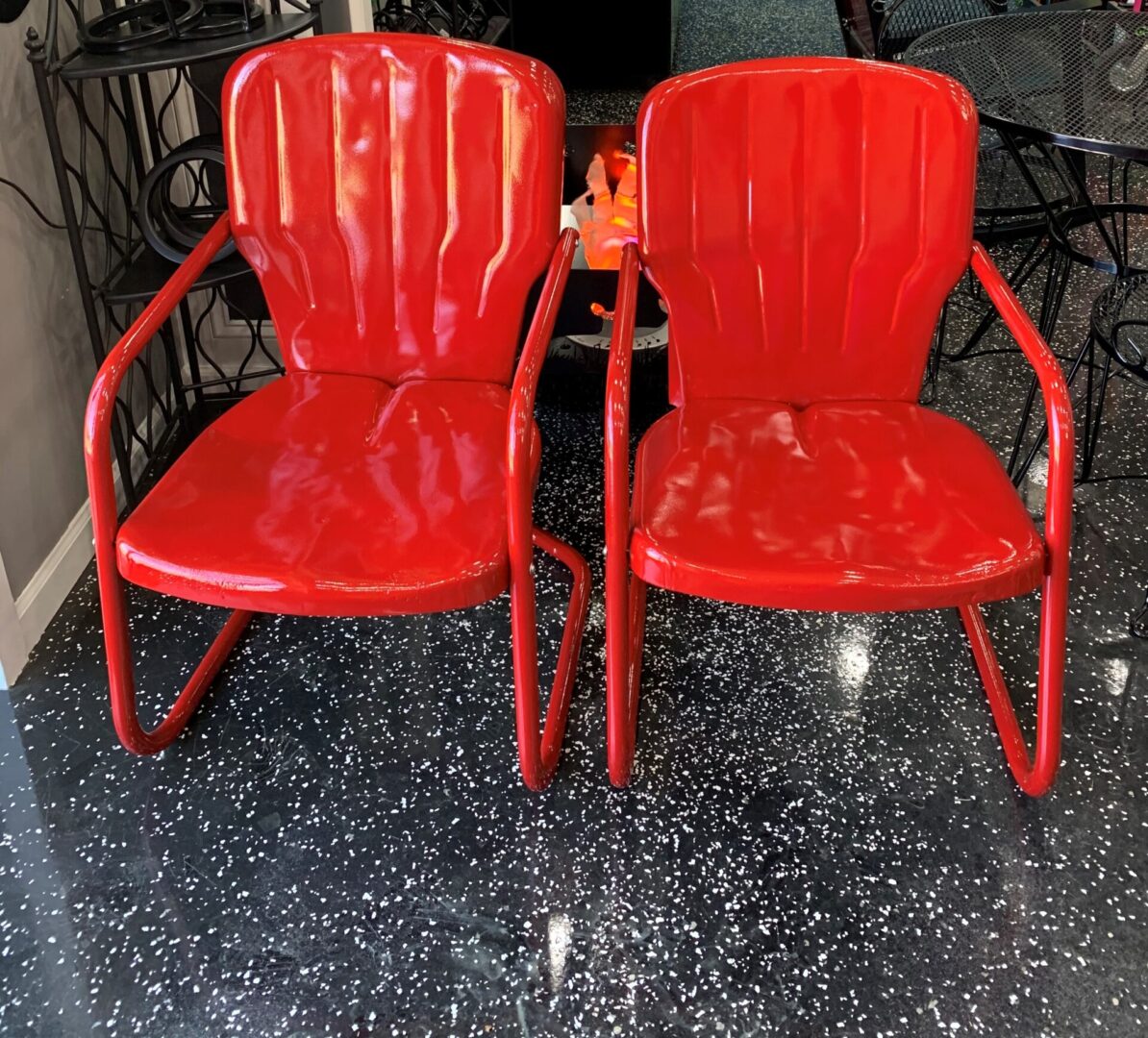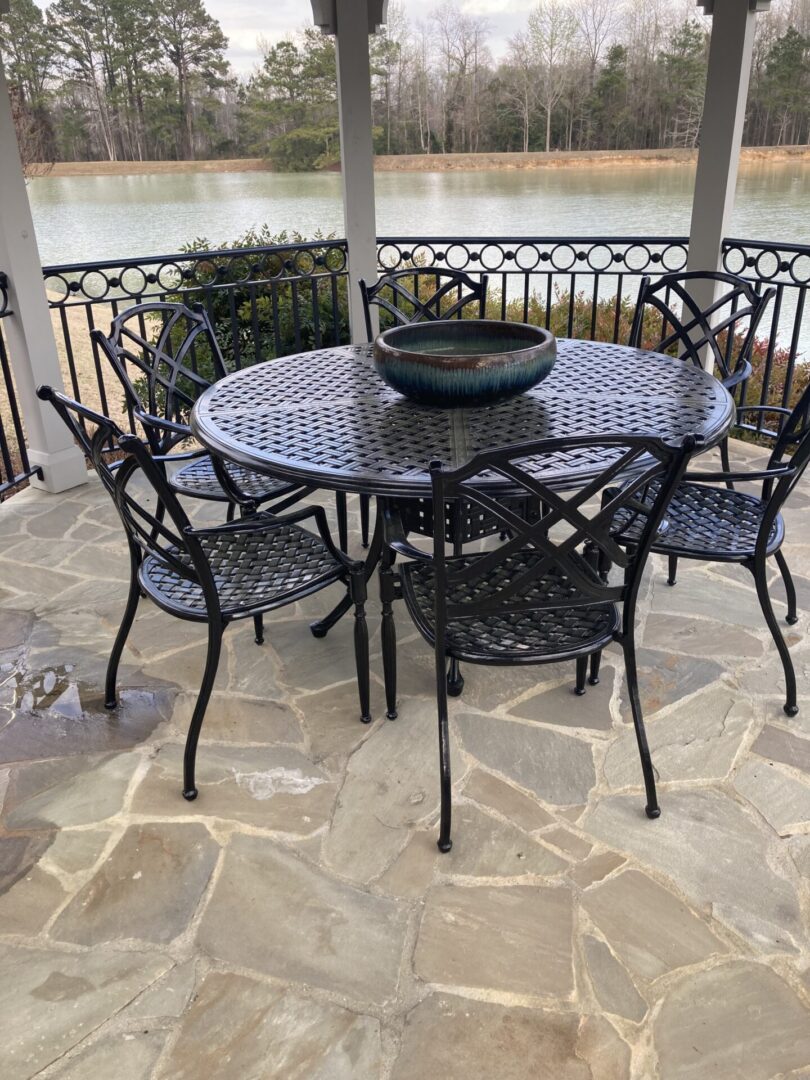 The Barn Of All Trades is able to offer a virtually limitless variety of colors. Powder Coating is a beautiful, durable and environmentally friendly way to finish almost any metal surface from household appliances to auto and bicycle parts.
The Barn Of All Trades uses only the finest powders and industrial coating supplies. This means your project always turns out its best! Reach out to a member of our staff for any of your residential or commercial powder coating needs!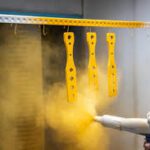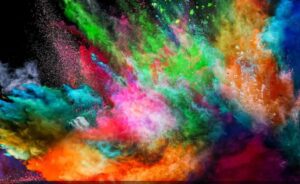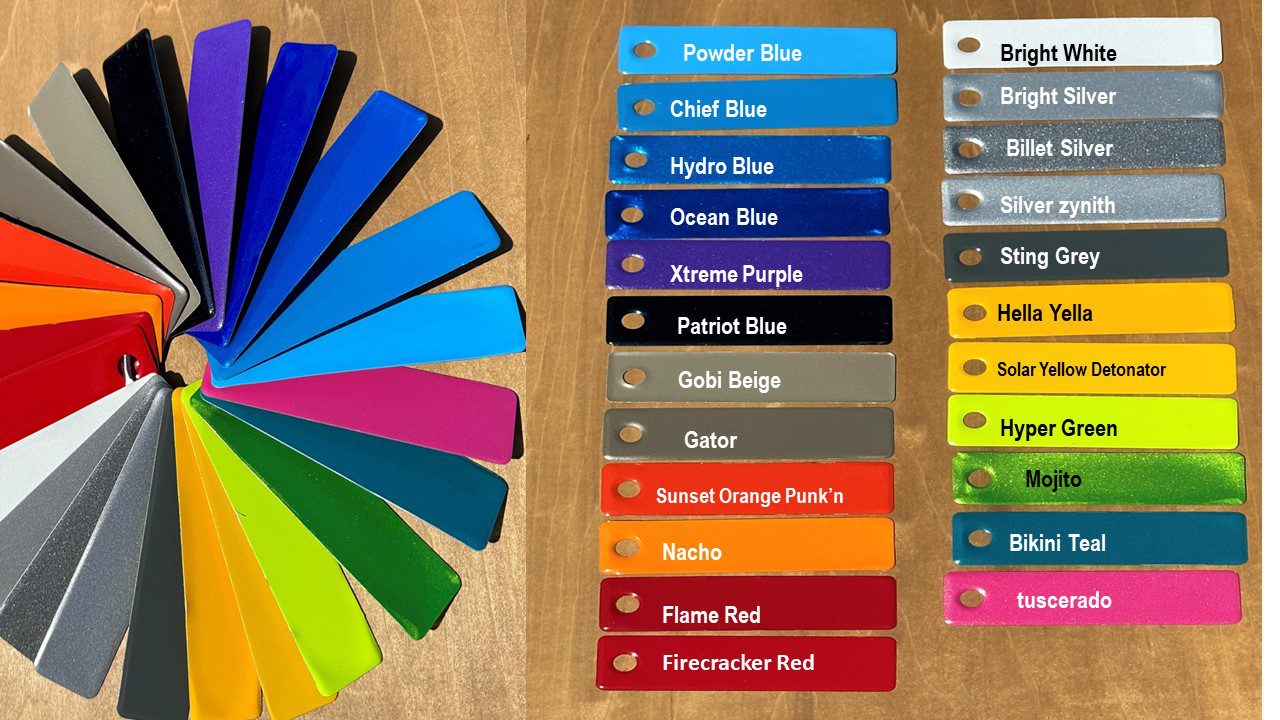 LOOKING FOR JEEP COLOR WE CAN HELP