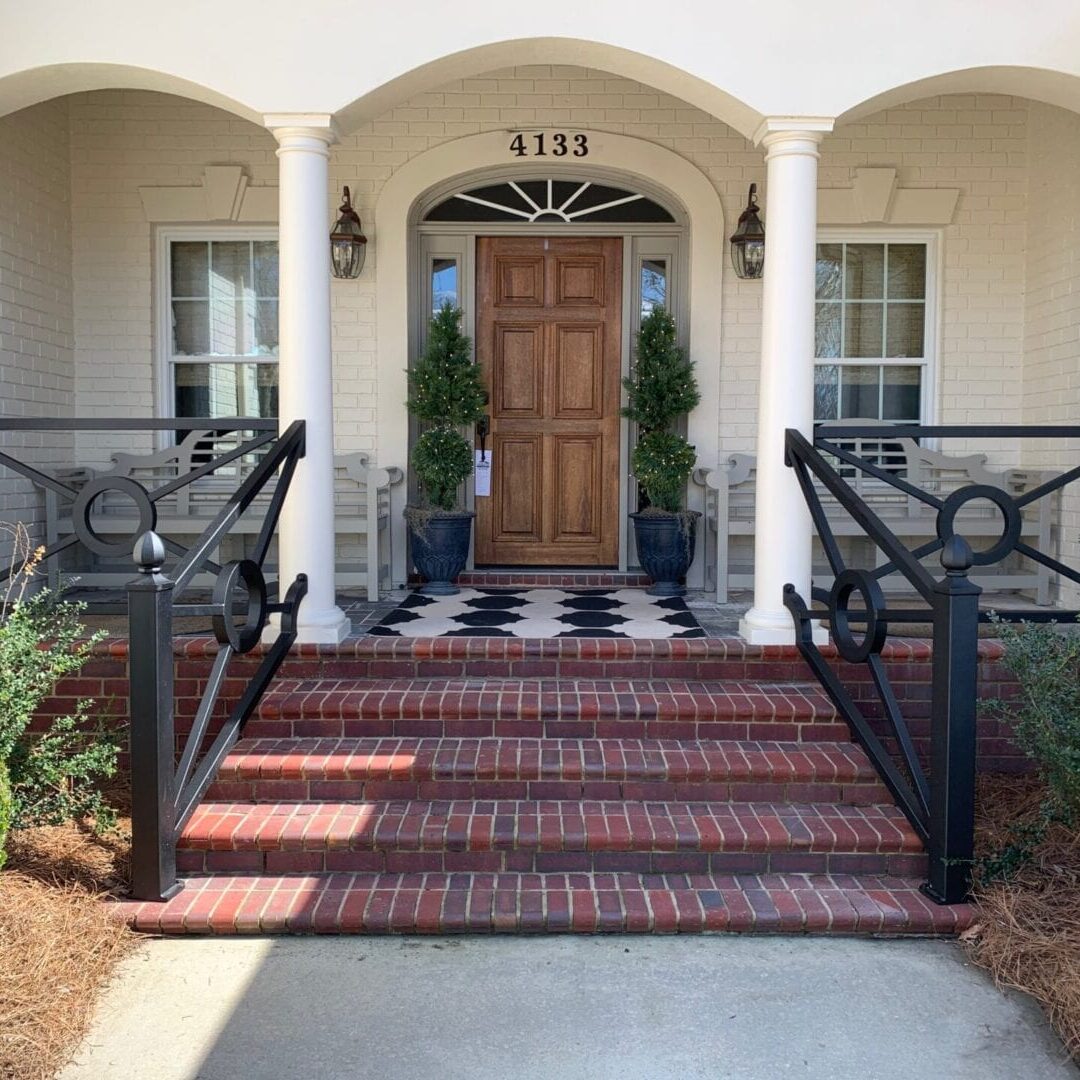 The Barn of All Trades, just as the name suggests, provides a wide range of services and products for all kinds of commercial and residential clients. 
Our services include metal fabrication, sandblasting, custom made signage, graphics, welding, machining, powder coating, custom metal art. We have been in the business for over 20 years and all our customers have chosen us time and again for our quality and on-time delivery.
The design possibilities are endless..... all of our products are hand made here at our fabrication shop and powder coated right here at our powder coat facility before being installed by our crew with several years of experience in the field. We never sub-contract our work to another company. We are responsible for every aspect of the project.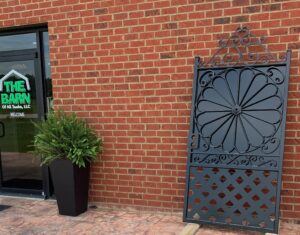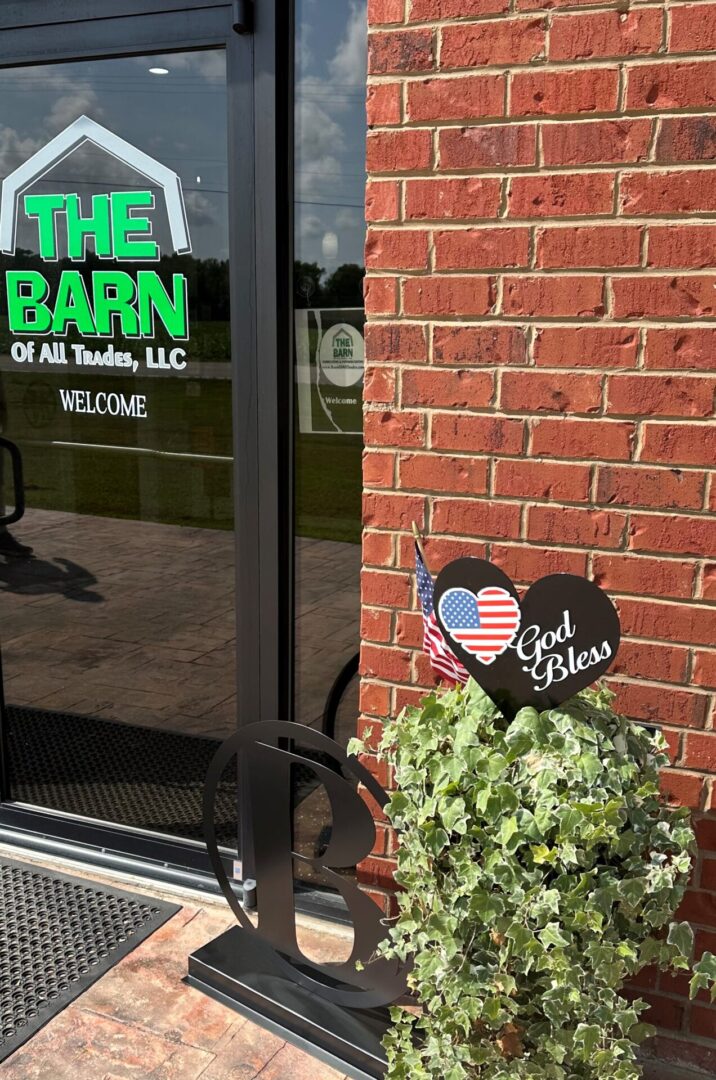 Our Store/Purchase Items Online- Shipped or Pickup in Store
Take a look at our online store to purchase some of our items, if you are unable to visit our lobby open M-F 8-5. Purchase online have shipped or pick up we make gift buying simple>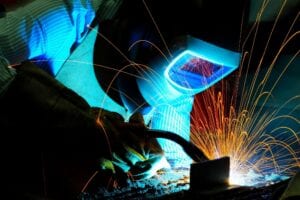 Fabrication/Welding/ Machining
At The Barn of All Trades, we offer a wide variety of welding and fabrication services for residential and commercial clients.
Customize your home or office with some of our most popular offerings: Handrails, gates,  gate opening systems, fencing, custom metal art.
INDUSTRIAL/COMMERCIAL
For our industrial and manufacturing clients, we offer drafting and design, custom tooling and fixturing, custom parts racks and carts,CNC Plasma services,CNC Machining, and CNC Turning.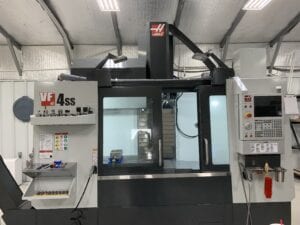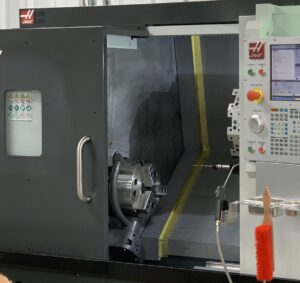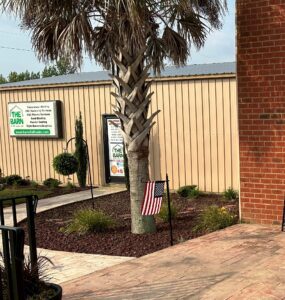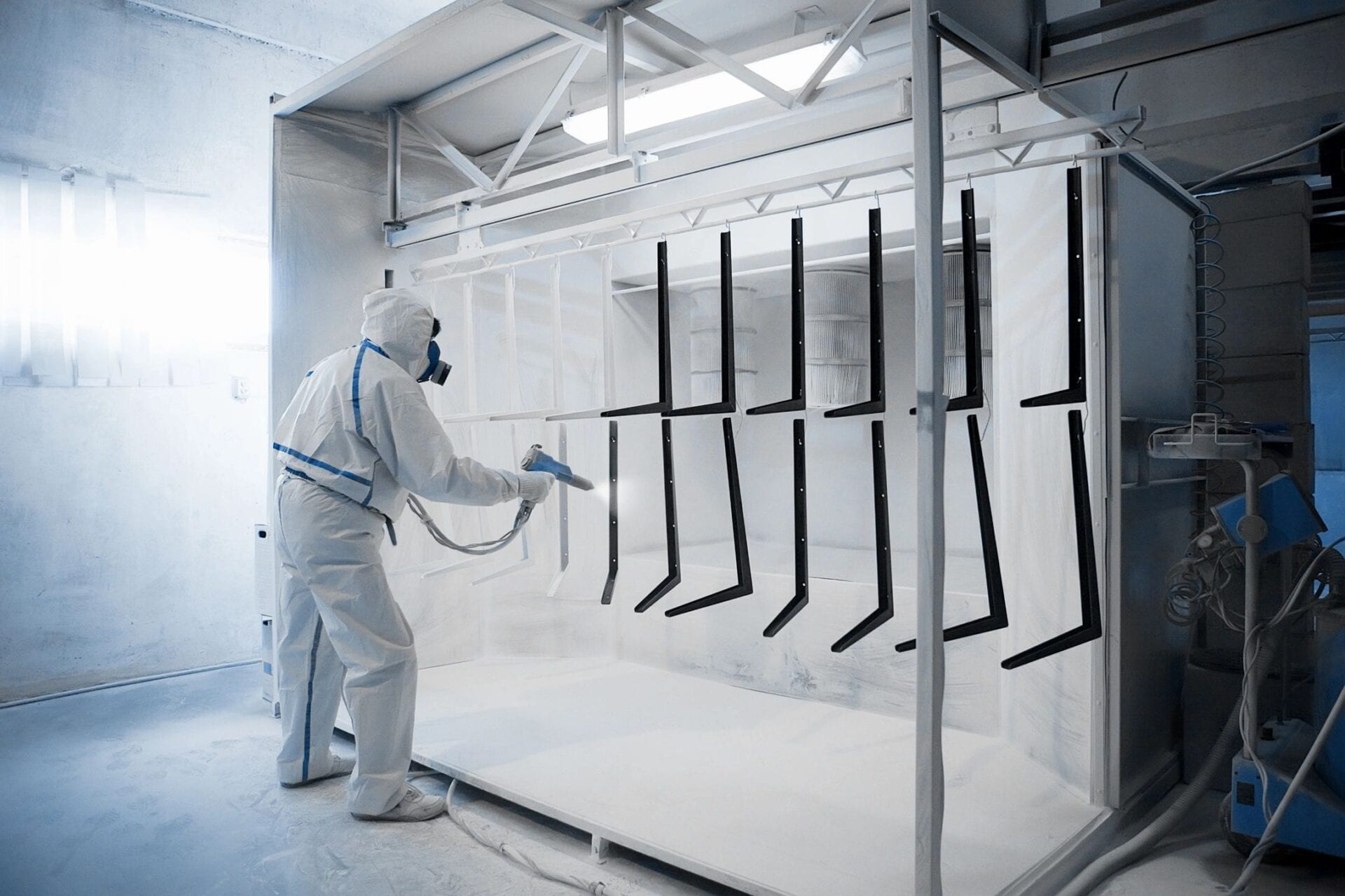 Powder Coating-Sandblasting
The Barn of All Trades provides high quality, fast turn around service. 
From large to small items. Industrial, Lawn/Patio furniture, Rims, Automotive-motorsports, drinkware, household items. Take a look at our gallery for some before and after pictures.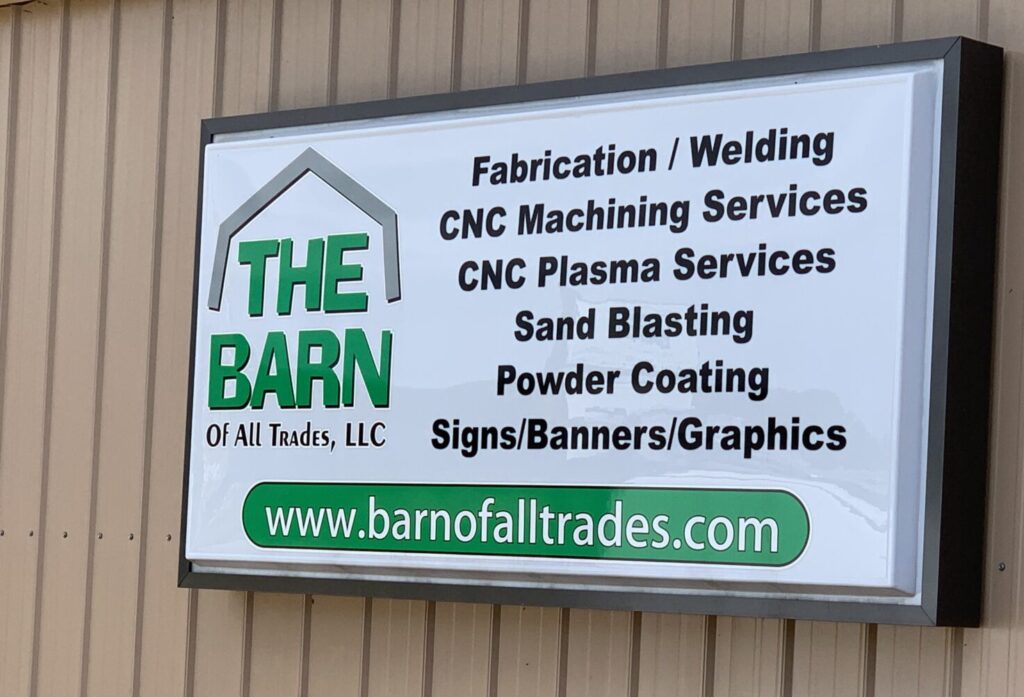 Signs/Graphics/Decals
At The Barn of All Trades, we work with you step by step to design your custom sign/graphics/decals and help with all your advertising needs.
I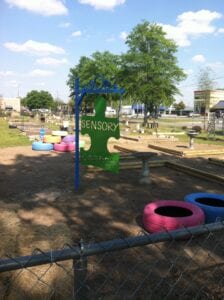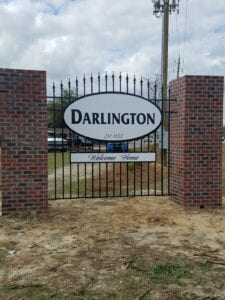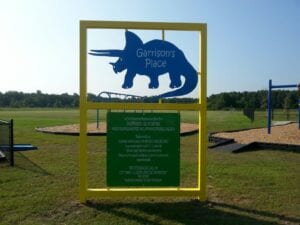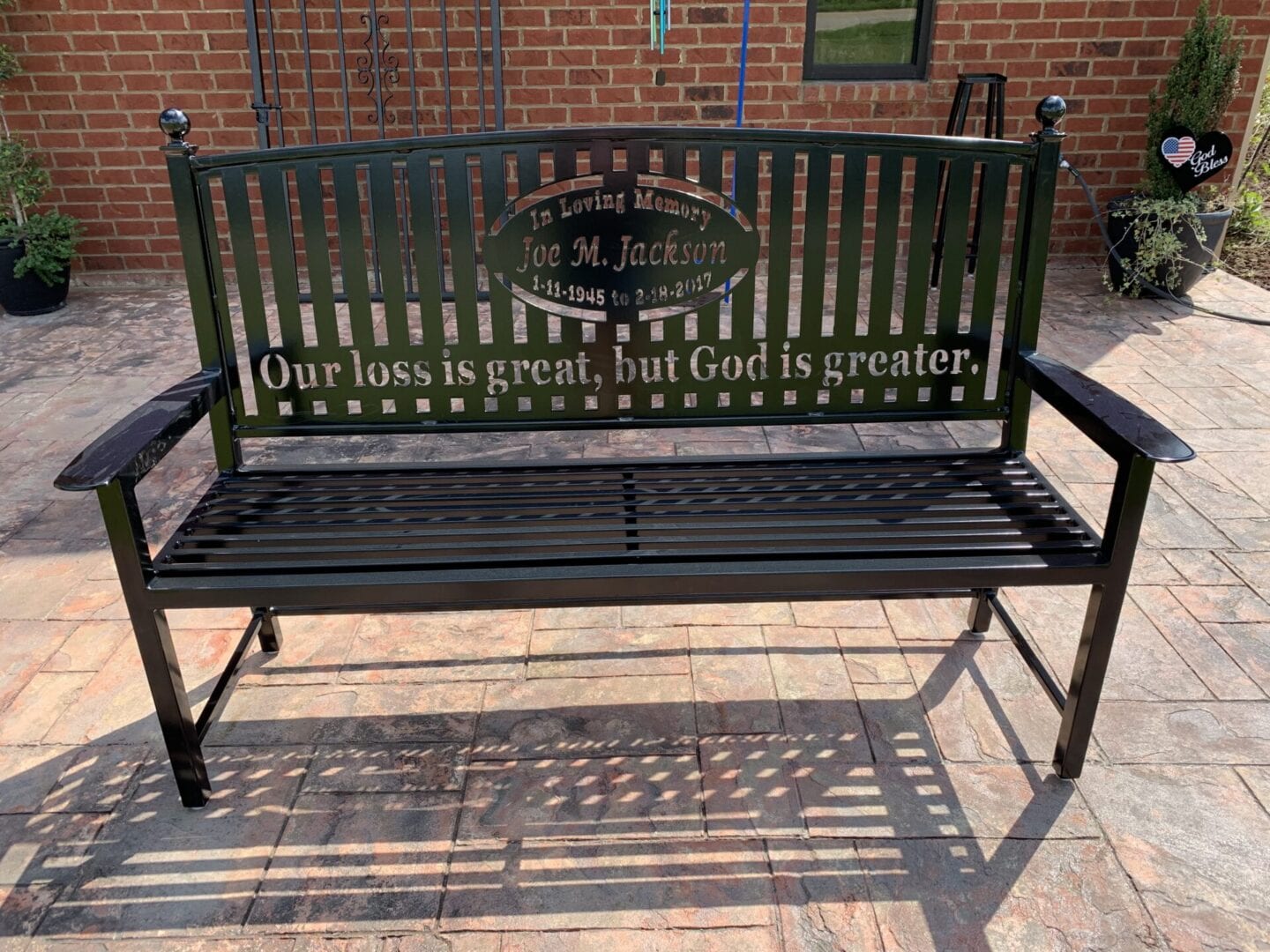 Metal Art
At The Barn of All Trades, we offer custom made furniture and custom made yard decor.
Thanks to our expert craftsmanship, our metal art products are truly magnificent and unique.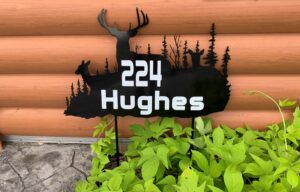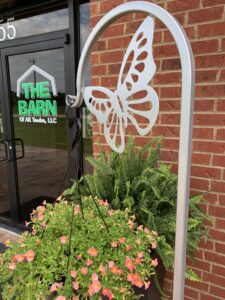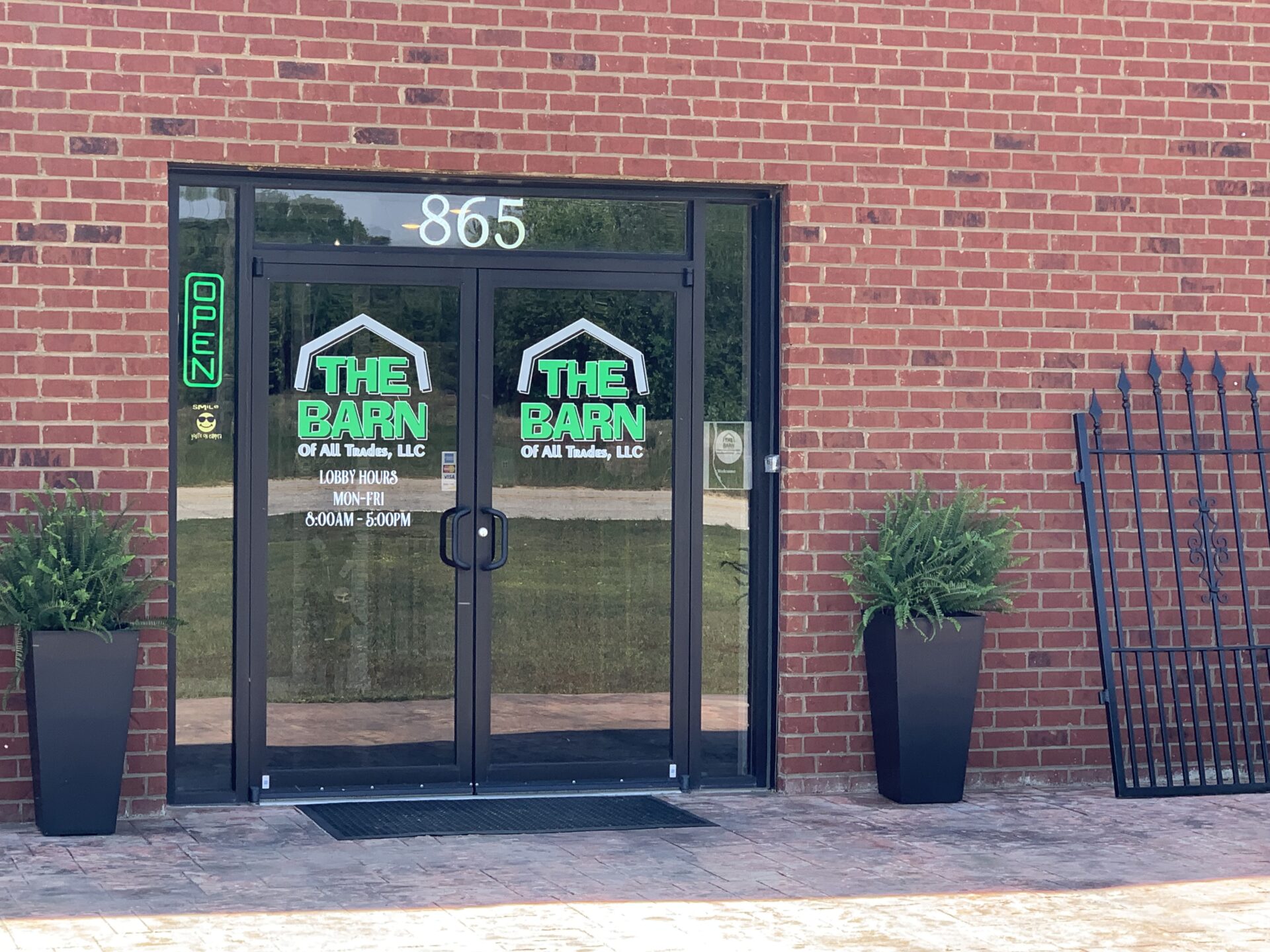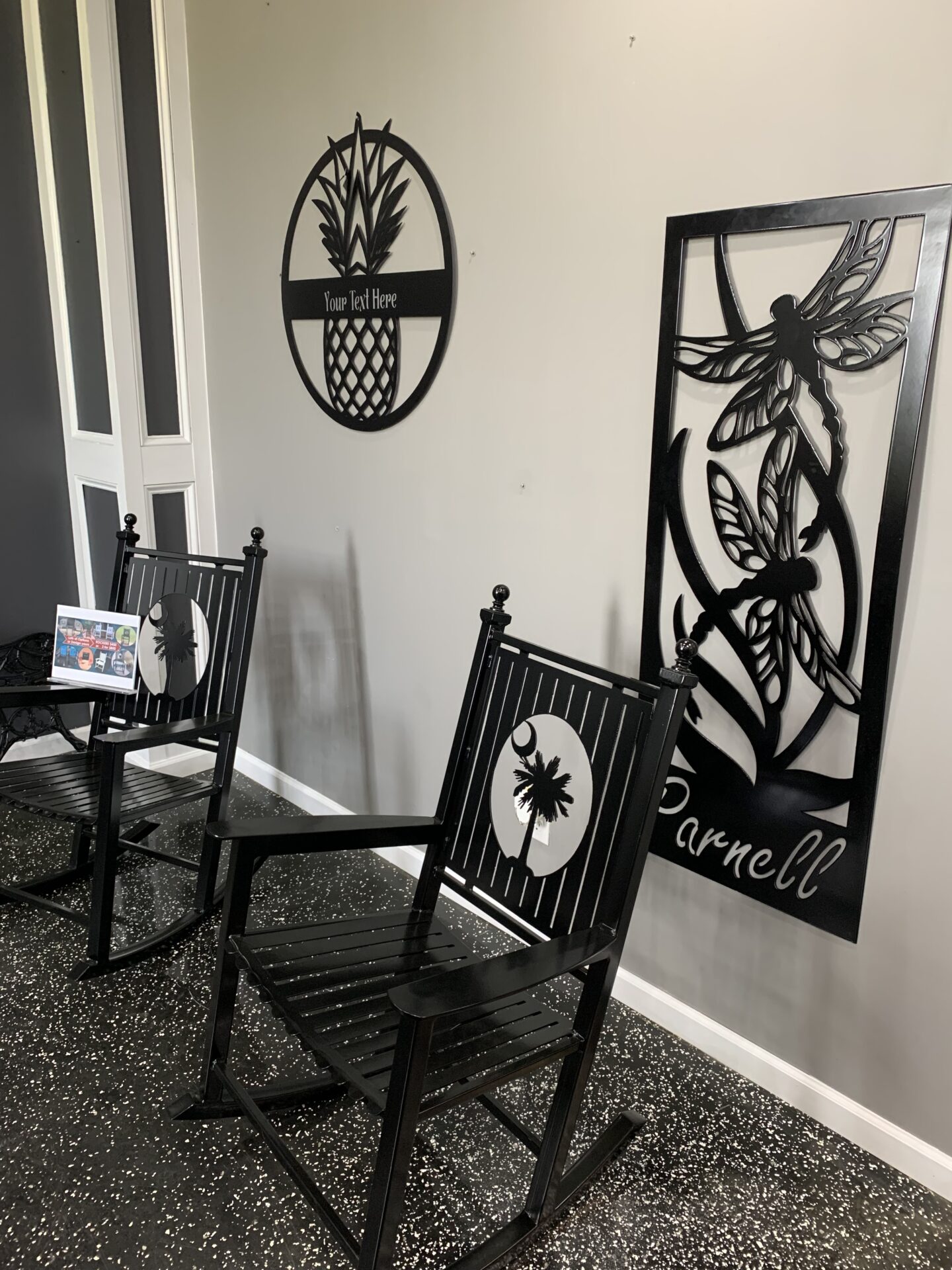 Our design experts offer you a beautiful and elegant collection of indoor and outdoor handcrafted work. As the need for fabrication and coating increases, so does our range of products and services.
All products are made and Powder Coated right here.
Visit our Showroom M-F from 8-5
865 Lee State Park Road
Lamar SC 29069
843-326-1554